Gallery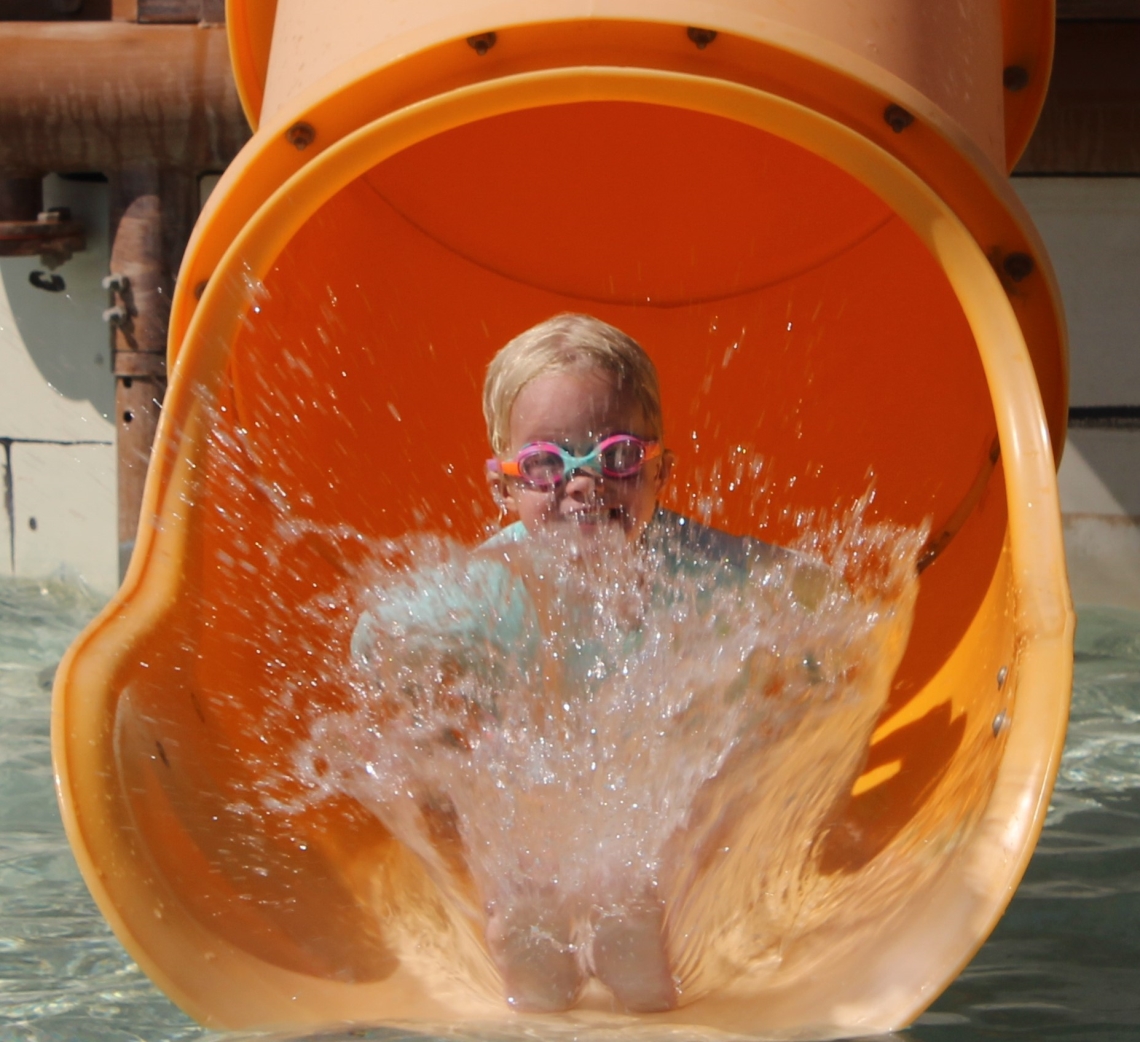 Lagoon (Leisure Pool)
The Pirates Cove Leisure Pool (left) features a large play structure, including a dump bucket and zero depth entry.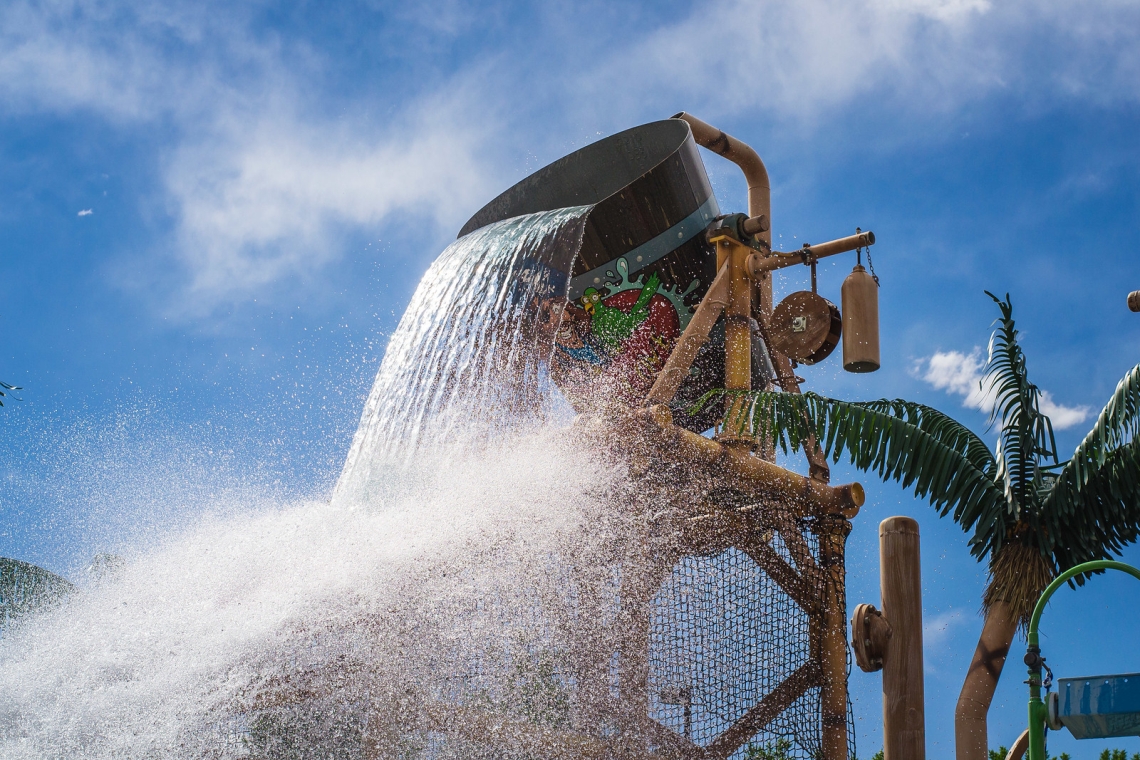 Dump Bucket
The Dump Bucket (right) has become a favorite with the Leisure Pool visitors. The 750 gallon bucket fills slowly, then tips and dumps water on those brave enough to stand below it.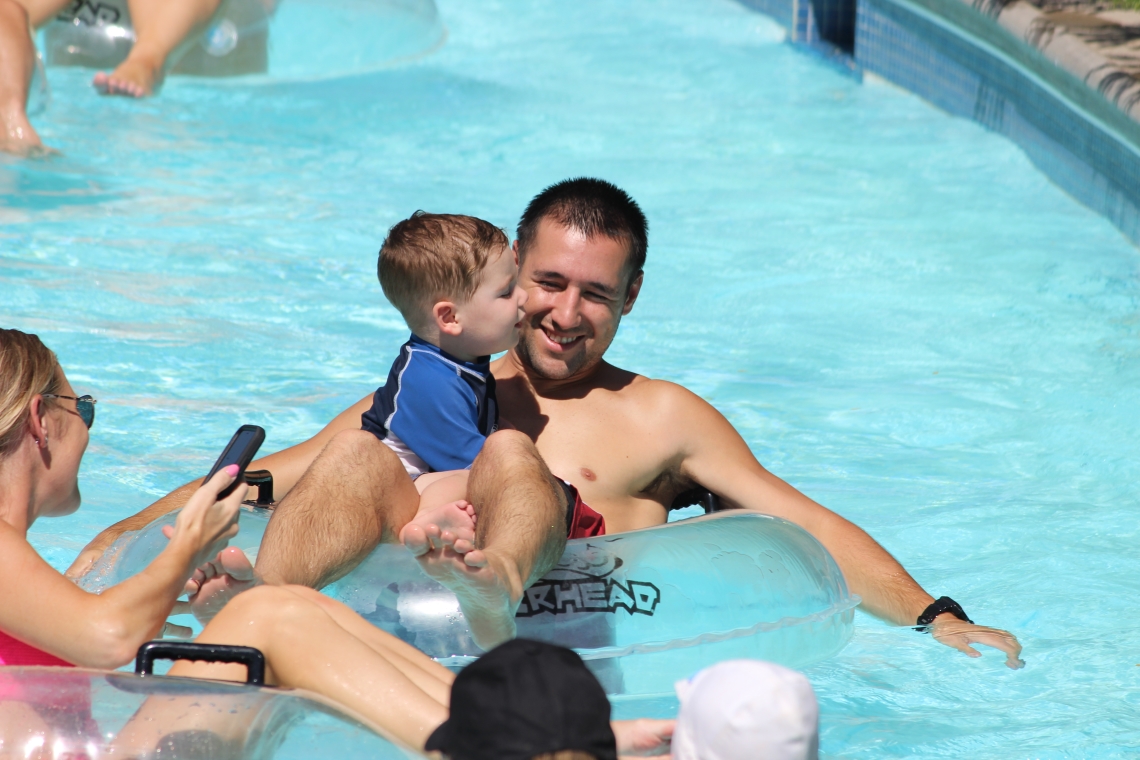 River (Lazy River)
The Lazy River (above) meanders around the upper level of Pirates Cove, skirting the base of the water slides, Adventurous inner-tubers can also enter the Swirling Vortex from the Lazy River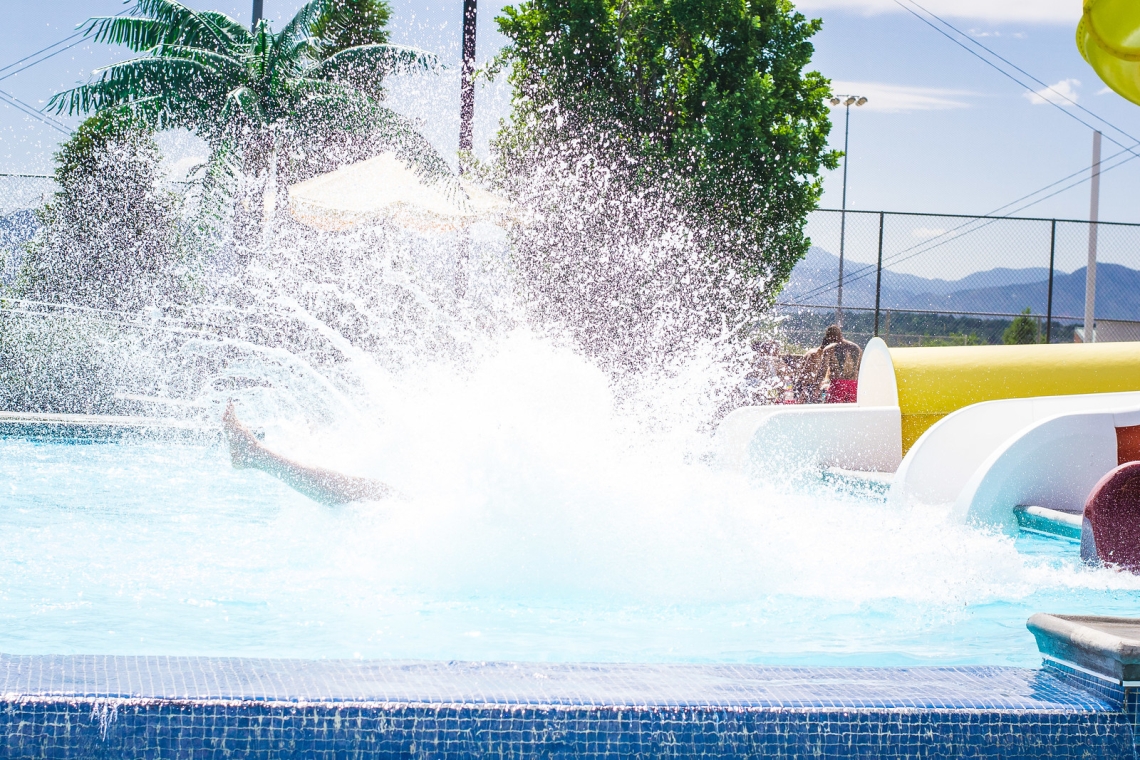 Water Slides
Pirates Cove features a 35-foot Slide Tower with three Water Slides (right). The slides range in length and speed. (Note: to ride the water slides, participants must be at least 48 inches tall.)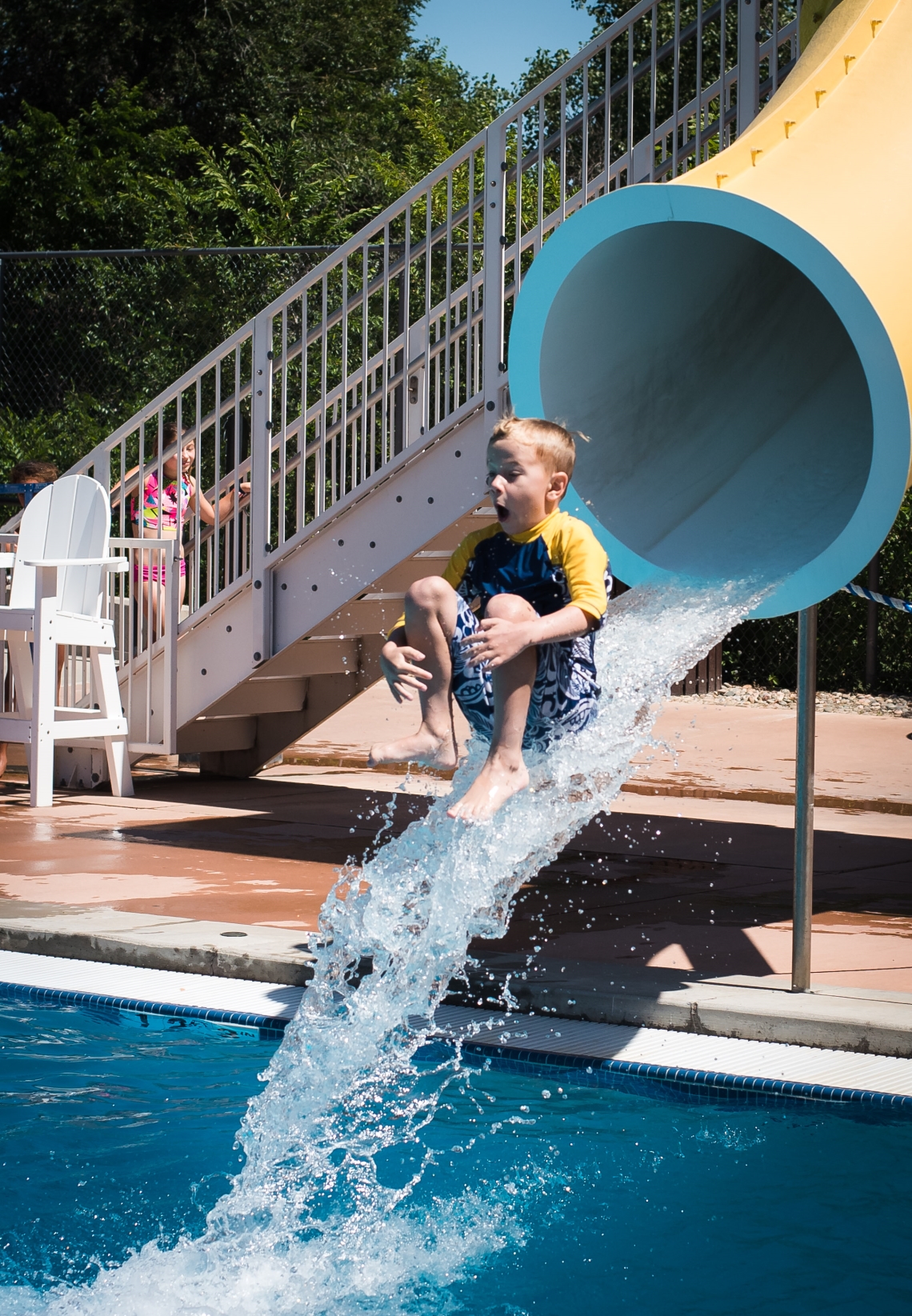 Bay (Competitive Pool)
Pirates Cove features a Competitive Pool (left) with a Diving Board and Drop Slide.(Note: to ride the drop slide, participants must be at least 48" tall.)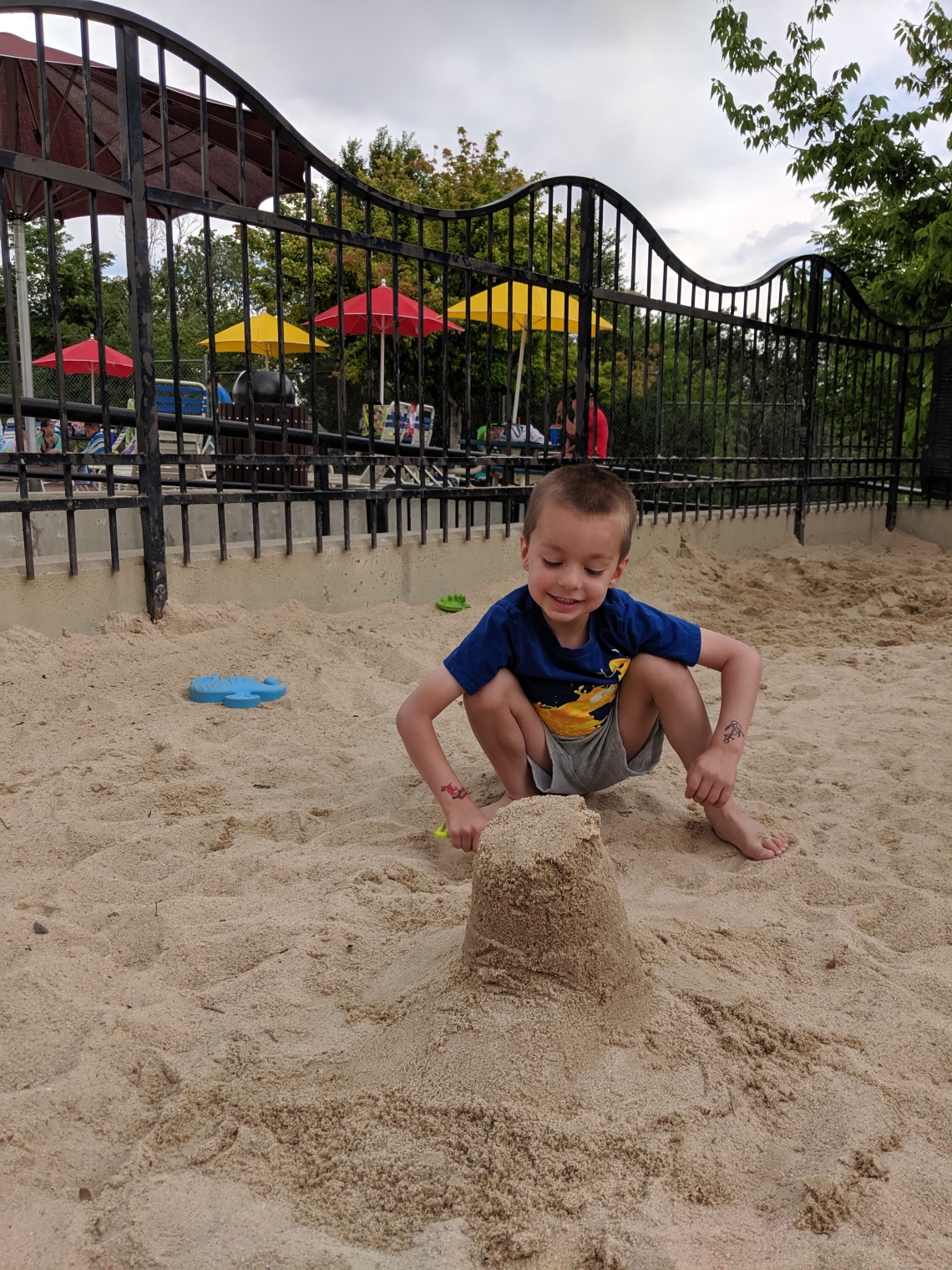 Beach (Sand Play Area)
There is a beach area (right) at Pirates Cove where visitors can design castles, build a moat, or just play in the sand.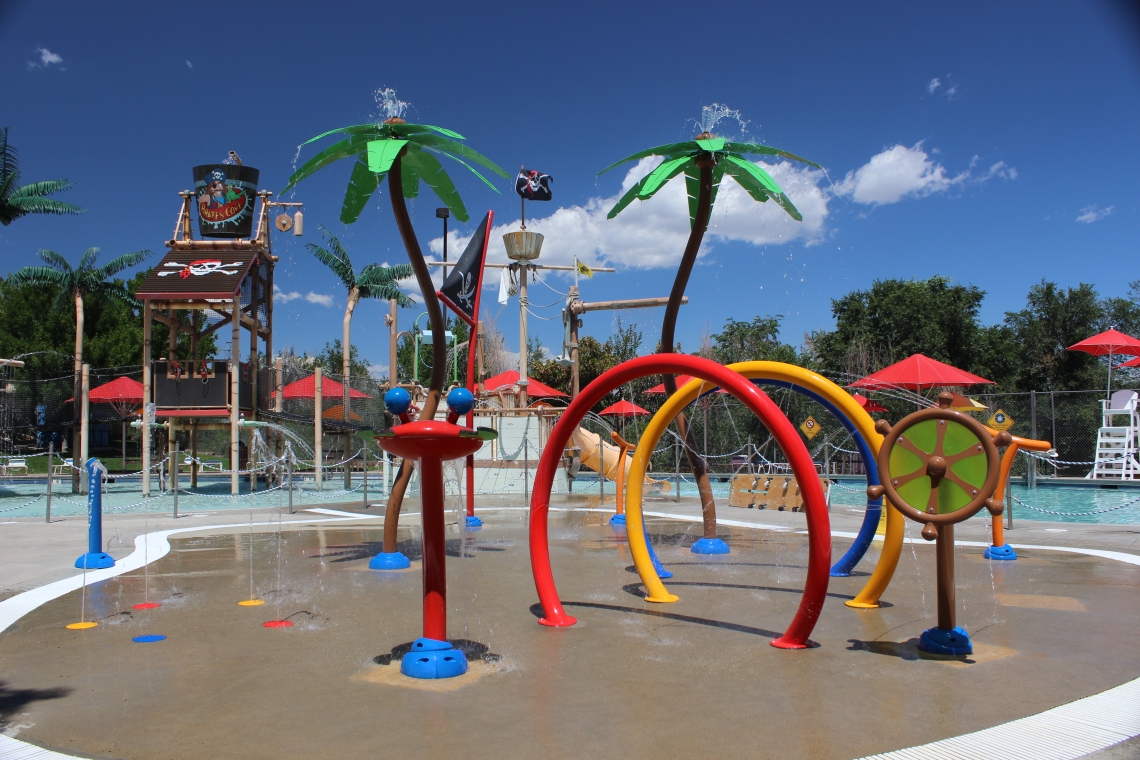 Spray Garden
Cool off in the Spray Garden (left) at Pirates Cove where water sprays and squirts from a variety of fun water sculptures.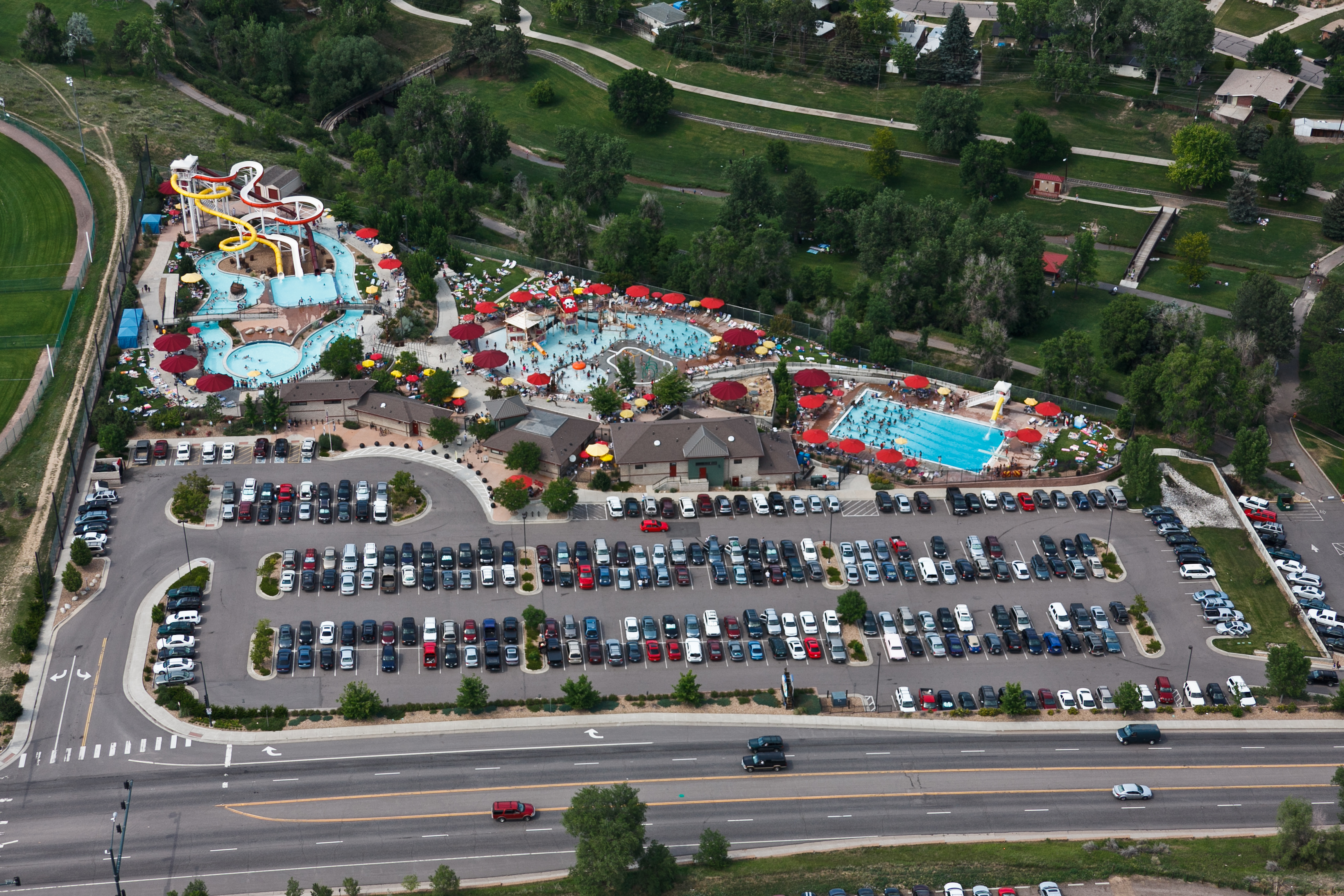 Pirates Cove
Aerial view of Pirates Cove